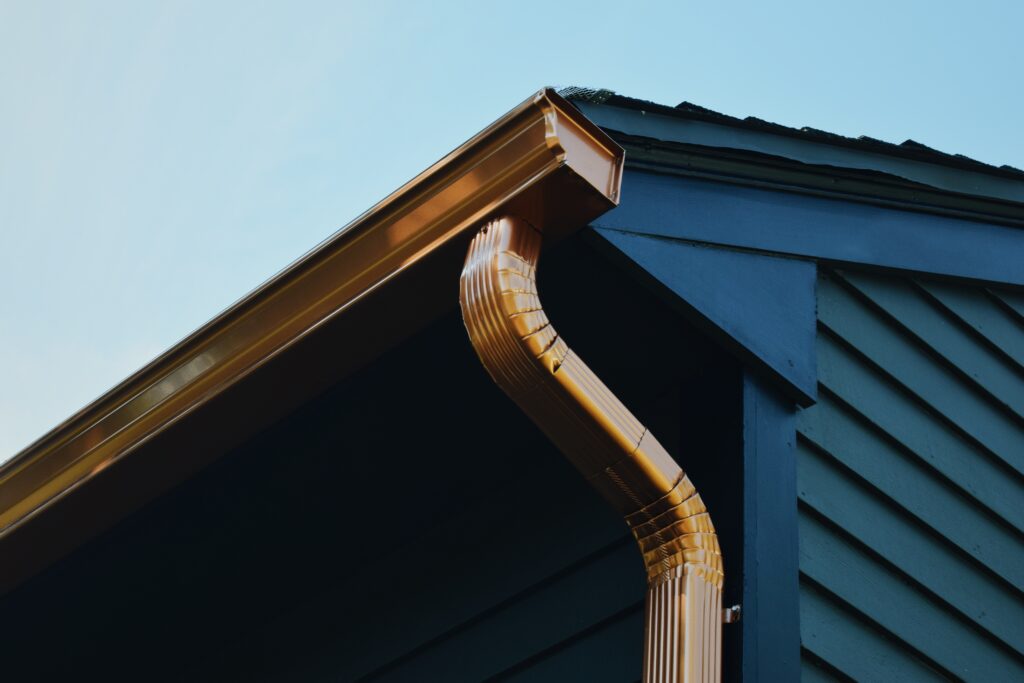 Seamless K-Style is the most popular style of gutters.
It is both a practical, and aesthetically pleasing option for your home. It is available in both 5″ and 6″ for residential buildings, and compatible with leaf guard. K-Style resembles crown moulding when installed, giving your home a nicely accented trim. 
When installed by Capital Home Improvements, we pull the drip edge, and the back of the gutter is tucked behind it, ensuring that water flowing off the roof is not leaking behind the gutter, rotting the fascia board. 
Our K-Style gutters are manufactured with .032 gauge aluminum, the thickest gauge available for residential machines. Each gutter is custom made and cut to fit your home exactly. We also offer 30+ colors to give your home some extra curb appeal!